Cadency Match: Transaction Matching Automation
Cadency Match offers superior automation and exception management capabilities to perform high-volume transaction matching quickly and accurately.
Reduce the Time and Risk Associated with Transaction Matching
Due to the growing amount of data from multiple sources, the reconciliation process has become a daunting task for even the most established organizations.
With Cadency Match, the Office of Finance can leverage automated high-volume transaction matching as part of a comprehensive approach to the Record to Report process – thus enabling a more efficient and effective process around point-of-sale transactions, bank reconciliations, and intercompany matching as critical processes that impact the monthly close process.
Organizations who rely on Cadency Match are seeing up to:
Reduction in Time Spent Matching Transactions
Reduction in Time Spent Researching Financial Exceptions
Reduction in Internal Effort to Support External Auditors
See Cadency Reconciliation Match in Action
How to Solve 4 High-Volume Transaction Challenges to Drive Efficiency and Reduce Risk
Eliminate Manual Data and Reconciliation Management
More Videos
Chase and Track Outstanding Items
Set High-Volume Transaction Rules
Integrate Matching with Your Balance Sheet Reconciliation Process
Unlock the Powerful Capabilities of Cadency Match
Cadency Match is part of our powerful SMART Platform which performs high-volume matching quickly and accurately. By applying multiple match rules to reduce the time required to match transactions you can allow for exceptions to be handled quickly and throughout the close instead of leaving it all to period end.
Risk Rating for Transactions
Leverage Machine Learning and AI to assess risk for transactions using various risk criteria. Transactions are assigned a risk value (1-10) and a risk category (High, Medium, Low) to increase data analysis at a high volume.
Exception Management
Drill down to a pre-filtered list of unmatched items in SmartMatch, allowing for a streamlined user experience and substantial time savings in managing the system and reducing training required.
Match Affinity
Gain insight and better understand transaction data using SmartMatch: after selecting 2 or more transactions, users can open Match Affinity which shows successful and failed criteria as well as any warnings.
SmartMatch History
Using records logged during SmartMatch, users can view all recent matches made and choose to un-match as needed.
Multi-Currency Matching
For accounts with multi-currency sources, reconciliation transactions and balances will be converted to the currency entered within the Account Profile, allowing global end users to balance records and complete reconciliations with ease.
ERP Connector
Purpose-built connector extracts GL Balance and Transactions from SAP, Oracle, or NetSuite and securely loads them into Cadency Match, thereby reducing risk associated with compatibility, reliance on manual custom extractors, and IT costs and effort.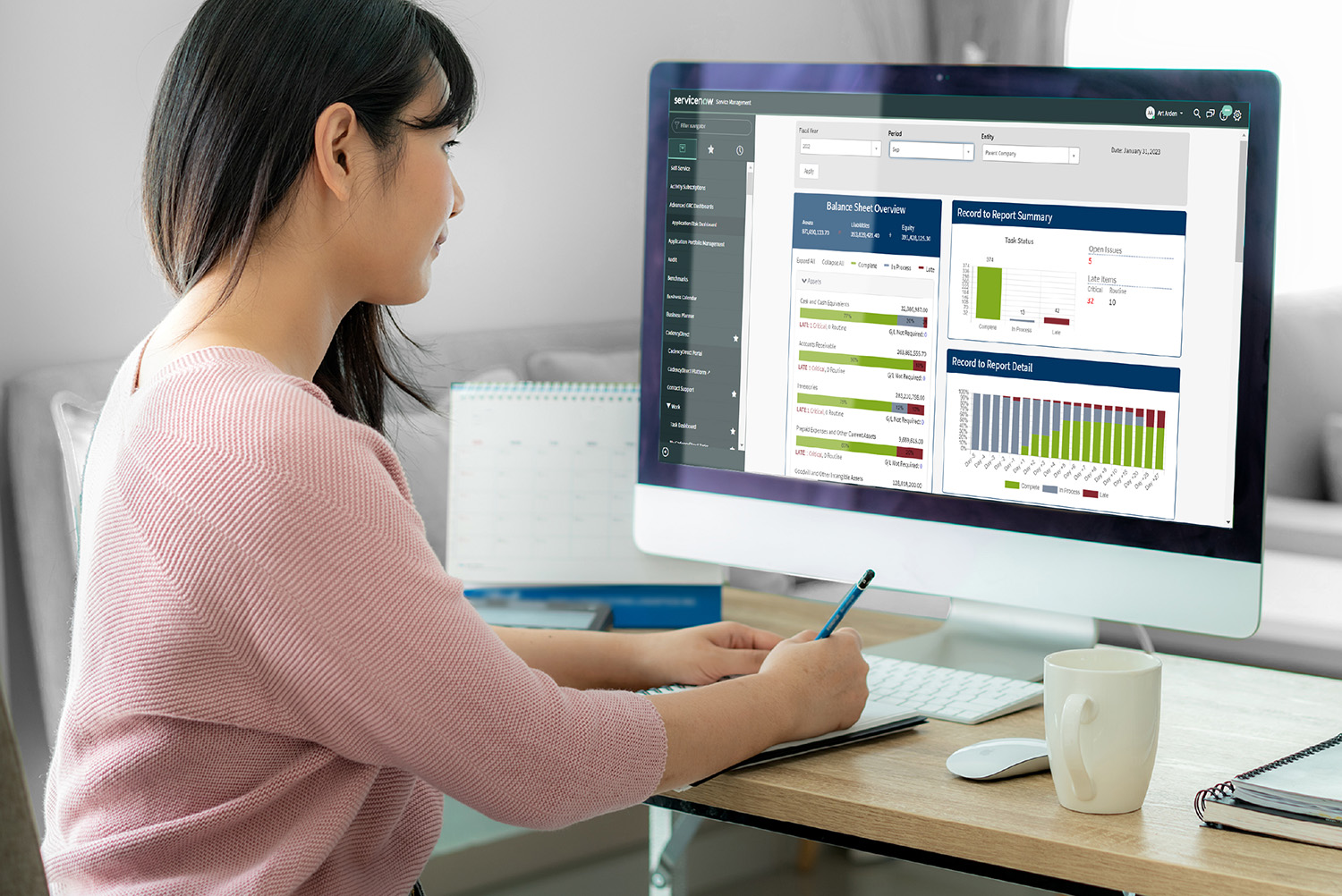 CadencyDirect on ServiceNow®
Powered by Cadency, Trintech's native built application for the ServiceNow Platform, CadencyDirect, offers the only application on the Now Platform that is designed specifically for the unique needs of the Office of the CFO. CadencyDirect allows ServiceNow customers to leverage all the benefits of the Cadency while enabling greater connection across the business through native workflows and triggers.
Cadency SMART Platform
Discover a Comprehensive Solution
Cadency Match is part of Trintech's comprehensive Smart Platform, the only Financial Corporate Performance Management solution that enables integration of all your Record to Report activities into a single seamless process.
Learn More
Learn More About Cadency Match
Interested in learning more about what Cadency can do for you? Check out some of our most recent content pieces.