Financial Close Software: Smart Automation for Finance & Accounting
Cadency is the leading end-to-end automation solution for enterprise Record to Report (R2R) processes. Designed by finance professionals, Cadency enables powerful solutions to even your most complex accounting challenges and readily scales as your business evolves.
Breakthrough Processes with Proven ROI
Cadency provides extensive capabilities that enable finance and accounting teams to effectively collaborate and enable appropriate approvals to ensure data accuracy while providing full audit trails. Not only do teams get increased visibility and transparency, but they are also able to work more efficiently, no matter the location.
With Cadency's comprehensive platform, you could achieve:
Reduction in Number of Accounts to be Reconciled
Reduction in Time Spent on Completing Close Tasks
Reduction in Time for Rework
Cadency Platform
Explore the processes below to learn how Cadency allows you to automate and control multiple processes through one comprehensive platform.
Balance Sheet Reconciliations
Take Control of Your Error-Prone and Complex Reconciliation Process
As data is transferred from your system of record into Cadency, the solution streamlines the entire reconciliation process and drives accuracy, predictability and reliability of financial statements. In turn, accountants can remediate any errors promptly as they receive notifications of items that require their attention along with any applicable risk factors.
Transaction Matching
Reduce the Time and Risk Associated with Your Matching Process
As data from ERPs and other sources is added, Cadency works to standardize and enrich even the messiest of data. This process immediately results in strong auto-matching rates with superior exception management capabilities. As exceptions are automatically created for unmatched items, your team can rely on well-defined, configurable and risk-intelligent processes for notification and issue resolution.
Close Management
Take Control of the Time and Energy Required to Complete the Period-End Close
Approach each period-end with greater confidence and more visibility into any bottlenecks. Cadency allows you to orchestrate and manage all system and close activities with a reliable, repeatable, and highly-visible workflow to quickly identify bottlenecks and create actions for issue resolution.
With a dashboard-driven management framework, the finance team can maintain a constant communication flow, greatly reducing missed deadlines and ensuring the accuracy of financial statements.
Journal Entry
Reduce Risk and Drive Efficiency by Automating Your Journal Entry Process
Increase your audit readiness by facilitating accurate journal entry postings with clear routing, key controls and documentation throughout to support their validity. Cadency enables a fully configurable end-to-end workflow to bypass common issues found in manual approaches to deliver real-time visibility, control and validation of the status of all journal entries.
With seamless two-way communication between Cadency and any third-party system, you can strengthen governance and remove the ambiguity that lengthens the close process.
Financial Compliance
Reduce the Time and Risk Associated with Testing Controls and Supporting Audits
Cadency helps to establish a compliant, thoroughly documented period-end close by automating financial compliance throughout the R2R process while capturing all supporting material in an online, audit-ready eBinder. By implementing your financial governance model throughout the entire close process and utilizing critical controls, issues can be flagged as soon as they arise, and auditors have secure access to a centralized record of compliance initiatives.
Intercompany Accounting
Create a Reliable, Predictable and Efficient Intercompany Accounting Process
Cadency can help you overcome the complex challenges of intercompany accounting by facilitating a streamlined workflow for comparing and reconciling transactions between entities as part of your larger financial close process. With enhanced controls you can drastically reduce the number of accounts and transactions that require human attention and decrease the time needed to close.
Discover the Cadency SMART Platform
Cadency's SMART Platform leverages SMART Control, SMART Data, SMART Automation and SMART Workflow to deliver a configurable cloud software solution that is system agnostic and driven by the needs and feedback of customers to support the often complex and complicated R2R process from end to end. This platform offers unique, powerful solutions to some of the most complex accounting challenges and readily scales as the financial transformation journey evolves and businesses grow.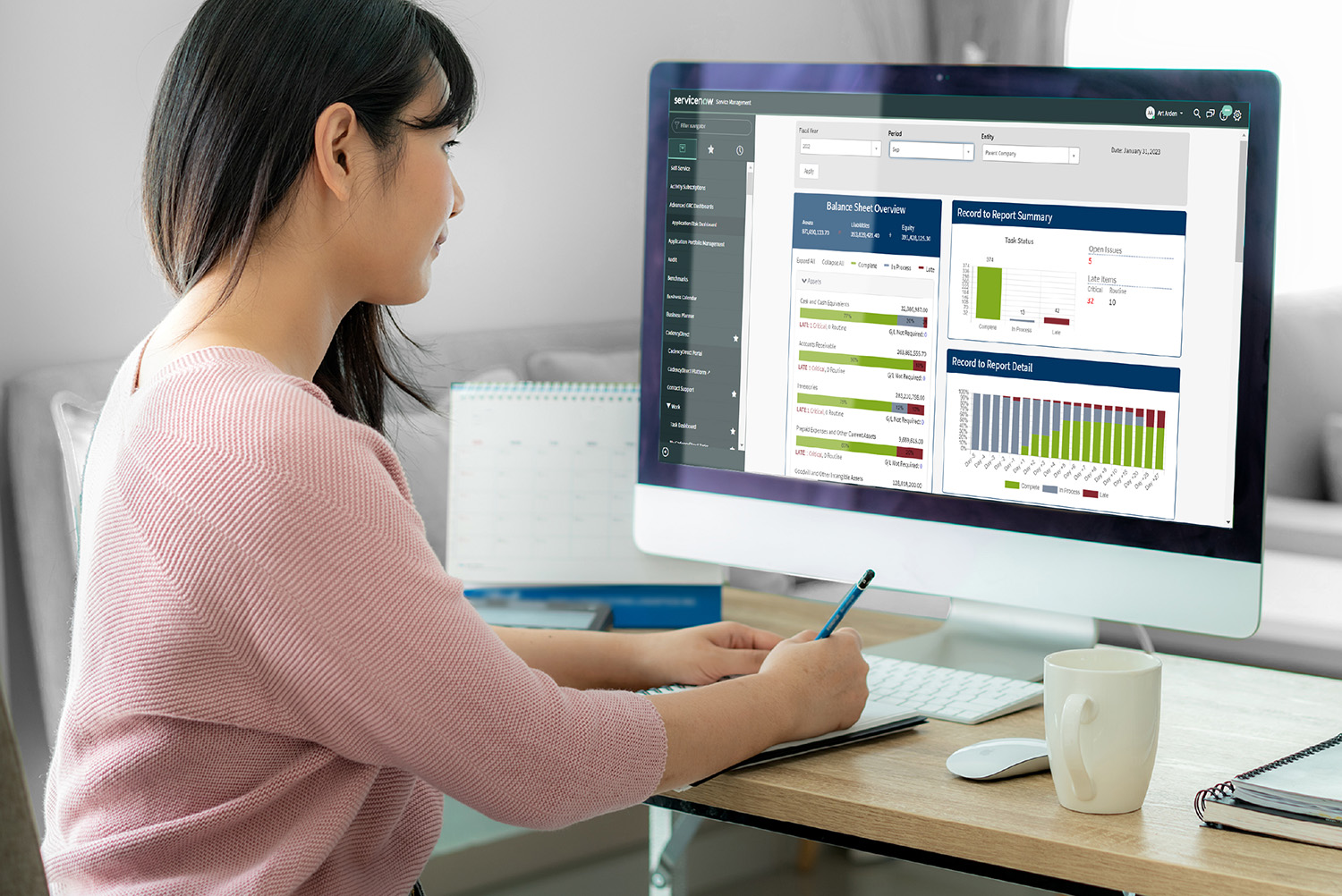 ServiceNow® Customers
Discover CadencyDirect® – the only natively built application for the ServiceNow Platform that is designed specifically for the unique needs of the Office of the CFO. Powered Cadency, ServiceNow customers can extend workflows to Now Platform users across the business to improve efficiencies and reduce risk.
Targeted Tools to Solve Specific Needs
Our targeted tools can help address the specific needs for your office of finance. We provide the tools you want, tailored to support process-specific needs – everything from account reconciliation to escheatment to bank fee analysis.
Over 3,500 Companies Trust Trintech to Deliver
Companies turn to Cadency by Trintech to transform their Record to Report process – saving time, strengthening controls and ultimately creating more reliable financial statements each period end. Read the success stories below to learn how our customers reached their business objectives.
Learn More About Our Solution
Interested in learning more about what Cadency can do for you? Check out some of our most recent content pieces.